Meet Our Donors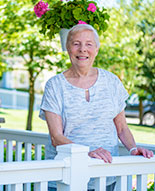 Selma Rende
"I'm happy to be able to help Riddle Hospital continue the good work that I've seen them do over the years."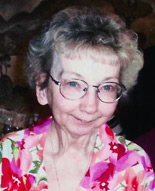 "How do you thank someone who has given you back your well-being?"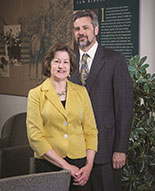 Alycia Mallon-Buhle and Loren Buhle
Long-time generous supporters of Riddle Hospital Alycia Mallon-Buhle and Loren Buhle took the extra step of including Riddle Hospital in their estate plans.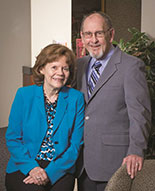 Peg and Hugh MacDonald
Peg and Hugh MacDonald, loyal Riddle Hospital donors, contributed a generous charitable gift annuity to Riddle Hospital.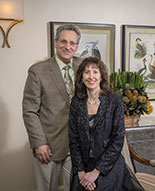 Dr. Barbara Madden and Gus Ciardullo
"Riddle Hospital has been my home away from home for over 30 years.
Why wouldn't we include it in our estate planning?"
Doris Riddell
"A Charitable Gift Annuity is the perfect way to show my appreciation to Riddle Hospital and receive steady income for life."